Vacations are important, more so now than ever, and choosing the perfect vacation rental can be a daunting task. That is why Ventura County Vacation Rentals has come up with our top 5 tips for choosing the perfect vacation rental.
Tip #1: Look at the photos
Photos are an important part of any vacation rental. You should look at not only the photos of the rental but also the quality of the photos. Did the host spend time taking a perfect shot, or does it look like they were in a hurry? Do they use proper lighting and high-quality photos, or are the photos dark and look like they were taken with an ancient camera phone? The amount of care someone takes in photographing their rental could be an indication of the amount of care they take in maintaining it and in how they interact with guests.
When looking at the content of the photos, look to see the condition of the property and what amenities it has. Not only is it important to see the inside spaces of the rental, but you should also look at the outdoor areas as well. Are they maintained? If there is a pool or Jacuzzi, do they look inviting?
At Ventura County Vacation Rentals, we take great care and pride in our photography, in maintaining our properties and making sure our guests have a 5 Star experience!
Tip #2: Consider The Amount of Space
While square footage is an important factor, it does not tell the entire story. Over the years, I have seen many homes and I've seen large homes that felt small and small homes that felt large. The key is the design and layout of the home. A home with an open floorplan and/or vaulted ceilings will feel more spacious than a home with a lot of walls and/or lower ceilings. In addition to the layout, the way the rental is furnished plays a huge part. If there are a lot of large pieces of furniture that block the flow of the room and your ability to easily move about, this could make even the largest house feel small.
At Ventura County Vacation Rentals, we work with interior designers to make sure our homes feel as large, open and inviting as possible.
Tip #3: The Home Should be Well Stocked
One advantage of vacation rentals is that you can cook your own meals. You should look for a rental that is fully stocked with all of the home essentials and that it will meet all of your needs.
Rentals at the minimum should have all the basics for sleeping (beds, sheets, pillows), all of the usual bathroom supplies (plenty of towels, soaps, shampoo, conditioner, toilet paper), and the basic kitchen supplies (plates, utensils, glassware, stove, refrigerator, and your basic appliances).
Some of the best vacation rentals also keep their rentals stocked with family-friendly entertainment options, such as magazines, books, and board games.
At Ventura County Vacation Rentals we go above and beyond in the stocking of our homes. Not only do we have all of the basics, but we stock our homes with extras like a wide variety of cooking spices, bakeware, outdoor plates and glasses, BBQ tools, coffee makers and coffee, tea kettle, and tea, blender, and a microwave. We also provide outdoor seating, dining, and activity options as well. Our pool homes also come with pool floats and beach towels.
We also offer blazing fast high-speed internet as well several hundred channels of entertainment, including local TV and the Dodgers Baseball and NFL Network channels.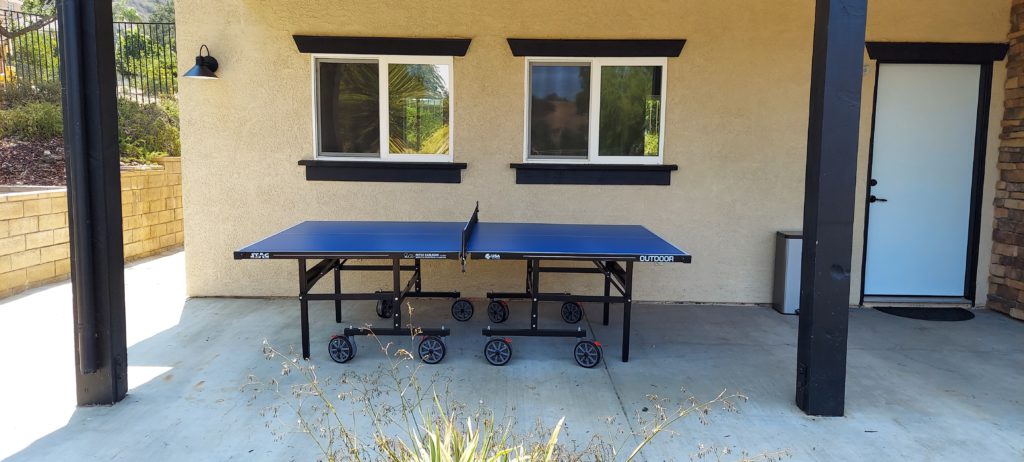 Tip #4: Family Friendly Activities
When traveling with children it can be important to have family-friendly activities both in the rental and nearby. In addition to things to do in and around the home, family-friendly may also mean having access to cribs and high chairs for the youngest of travelers.
At Ventura County Vacation Rentals, all of our homes have family-friendly board games, cards, and even a poker set. We also have several hundred channels of entertainment on the TV and streaming apps, so it's easy to find something to do or watch in the house. In addition, all of our Guest Information Guides have a listing of local parks and activities for the family and our website has an ever-evolving list of museums, local events, outdoor activities, hiking spots, and more.
Tip #5: Customer Service
The final tip, and maybe the most important one, is to look for a vacation rental that offers top-notch customer service. Reviews from past guests give a good glimpse into the customer service level of the host, but you can also reach out to them ahead of time and engage them in conversation to see how they respond.
At Ventura County Vacation Rentals, our goal is to make your trip a 5 Star experience. We are local to the area and can provide recommendations on everything from activities to dining options. We are available 24/7 by phone, text or email to answer questions and we have tradesmen on staff that can take care of any issues that arise during your stay. As you can see from our reviews, we have a 5 Star track record.
If you have any questions about this guide or would like to book one of our rentals, please feel free to reach out to me at RyanHuggins@ProtonMail.com