Hiking is such a fun thing to do on vacation, especially with some of the majestic views we have here in Ventura County, like the one below of Simi Valley from Mount McCoy, a fairly quick but steep hike in Simi Valley by the Reagan Library.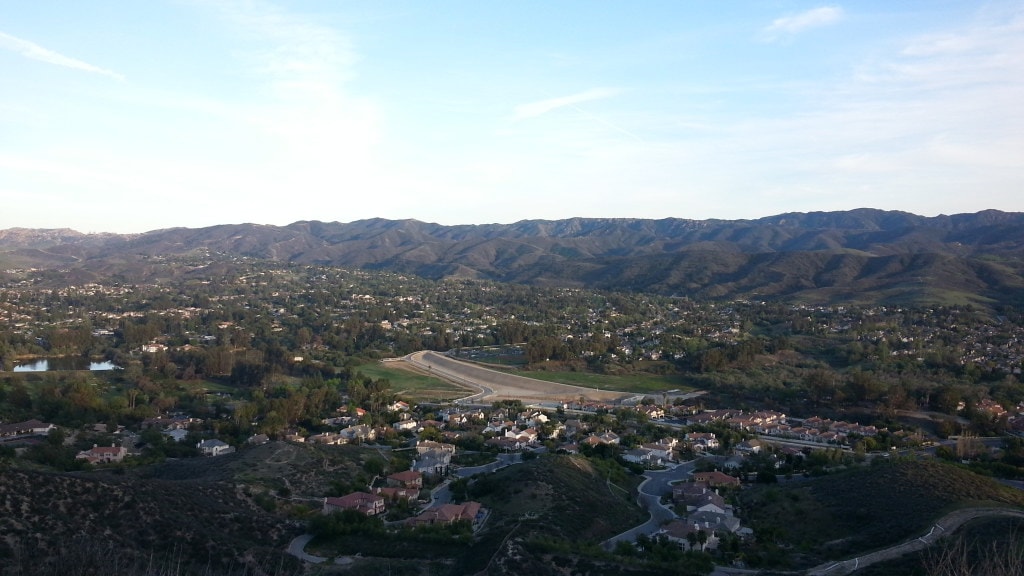 If you plan to take to our local trails, here are some things you'll want to take with you.
Hiking in general, especially in an unfamiliar area, should always be done with some kind of map. I prefer the printed variety because they work without needing a cellular phone. I have links to several maps of local trails that you can print out ahead of time on our Things to Do page and several of the larger trails in the Thousand Oaks area often have trail maps at the various trailheads, but not always!
For those that like the online versions, there are several apps out there that are built with the "no cell phone reception hiker" in mind and have maps you can download. MyTopo is the one I used when hiking with the Search and Rescue team I was on. You can also download Google Maps to your phone as well, which I use for not only hiking but for navigating around in cities.
A compass is also a handy thing to have, especially when in a new area it's easy to get turned around.
Accidents do happen when out hiking, but most importantly new (or inappropriate) shoes could cause issues. Having some basic bandaids and antiseptic wipes can help for minor cuts and scrapes.
While you might have to put this in your checked bags to have it with you, having a basic multi-tool can come in handy. The more practical kind is the kind that has a set of utensils on it, as well as a corkscrew and can opener... afterall, what's the point of getting to that waterfall or city view if you can't take advantage of the picnic table there...
A backpack is a must. A good backpack with compartments will not only allow you to carry all your supplies and food with you, but will also allow you to pack out your trash. Remember the hiker's motto "Leave only footprints and take only memories."
Having a backpack that is water resistant can help, if you get stuck in a surprise rain shower, but having one that is comfortable is the most important thing.
In addition to your basic first aid kit, some safety tools that you should carry with you are a hiking stick or pole, a flashlight, a whistle, and power pack for your phone.
A hiking pole is great for helping you keep an additional one or two points of contact with the ground, especially on rocky trails, and when used right they can offload the work from your legs and help you travel further and easier. Plus, they're also great for checking for snakes!
Even if you plan on being back well before dark, there might be a cool cave to explore or a thick tree canopy that makes it harder for daylight to come in.
A whistle is by far my favorite suggestion, just make sure you get the "Fox 40" variety that don't require a ball to work, as those are prone to getting stuck and breaking. If you ever get lost or stuck and need help, a whistle is your go-to tool. When I hike, I keep mine on a lanyard around my neck so it's always close by and easy to access. The last thing you want is it to be in the backpack you left behind when you started climbing a rock wall! The sound a whistle makes travels further than your voice can and it won't degrade over time, like your voice will from yelling. Eventually, your voice will get tired and you'll need water to keep going. With a whistle, you don't have those constraints.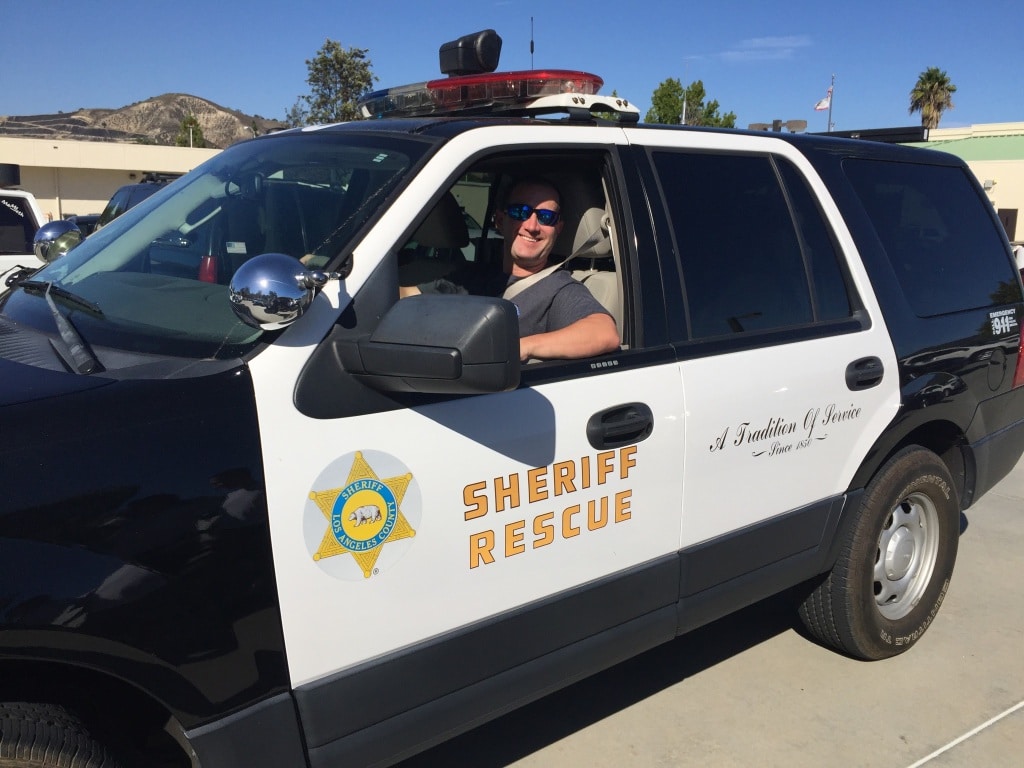 Power for your phone. In the 12 years I was with Search and Rescue, I lost count of how many times a call for help would come in when the battery was at 3%. That makes it extremely difficult to get help and to aid the rescuers in finding you.
Sunglasses, a hat, sunscreen, and even a lightweight long sleeve shirt are perfect choices for protection against harmful UV rays. Apply a sunscreen when you start on your hike and every couple hours thereafter, as sunscreen washes away with your sweat.
You should always carry more water with you than you think you'll need. For a long hike, I'll often carry at least half a gallon with me and I'll sip on it throughout the hike. The saying I was taught was "if you're thirsty you're dehydrated." You should also carry light snacks with you. Nuts and dried fruit are great, fresh fruit like apples are as well. I would avoid too much high salt food like beef jerky as that could make you thirstier.
You should also pack a lightweight jacket. I've seen temperatures in some canyons drop 15-20 degrees when the sun sets. If you start out and it's in the 70s or 80s, it could be in the 60s or less by the time you get back. Especially when you are enjoying the hike and it takes longer to get back than you planned.
Lastly, if you do get lost or injured 911 is your friend. Search and Rescue teams in LA and Ventura county DO NOT CHARGE for their services. As a matter of fact, they're made up of volunteers who donate their time and effort to rescuing people.