Are you looking for a vacation rental in Thousand Oaks? Are you looking for the "cream of the crop" and not just whatever is on AirBnB or VRBO? Then we have the homes for you!
Introducing The Resort in Thousand Oaks
This incredible 4,100sf 5 bedroom pool home with French-Normandy-inspired architecture can be yours to rent. Whether you're looking for a vacation get-away, a summer pool party, or a venue to host your wedding, corporate event, wine tasting, or ???... let The Resort and Ventura County Vacation Rentals help make your dream a reality! The Master Bedroom features Cozy Earth premium bamboo luxury bedding.
For more information on The Resort, click here.
Now Available The Wildwood House in Thousand Oaks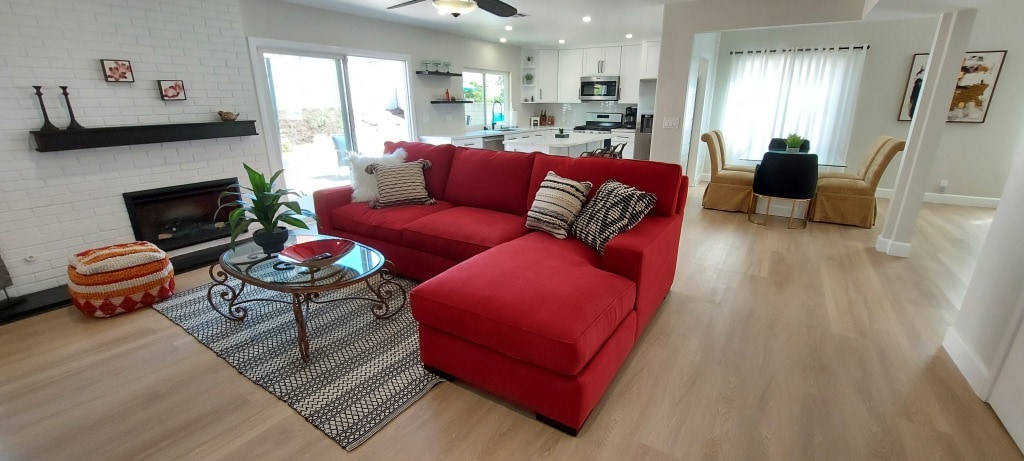 This stunningly remodeled 5+3 with a Jacuzzi and tranquil backyard is now available! This house will be located within a 5-minute drive from California Lutheran University, The Los Angeles Rams practice fields, and Los Robles Hospital. It'll be ideal for traveling Nurses, visiting professors, or those wanting to catch the Rams Training Camp. Within a 10-minute drive, you'll find Amgen, Bax-Alta, and several large Ventura County employers. Perfect for those who are relocating for work or coming to town for a short-term assignment. The Master Bedroom features a large King-Sized bed with Cozy Earth premium bamboo luxury bedding.
Follow the link for more information on The Wildwood House
Coming Soon... The 91 House in Thousand Oaks
The 91 House is a spacious two-story home that features four bedrooms and 2.5 bathrooms. The remodel has just started on this home and it is expected to be ready soon! This house is seconds from the LA Rams training center, a 5-minute walk to California Lutheran University and within a leisurely walking distance of several restaurants and a Trader Joe's market.