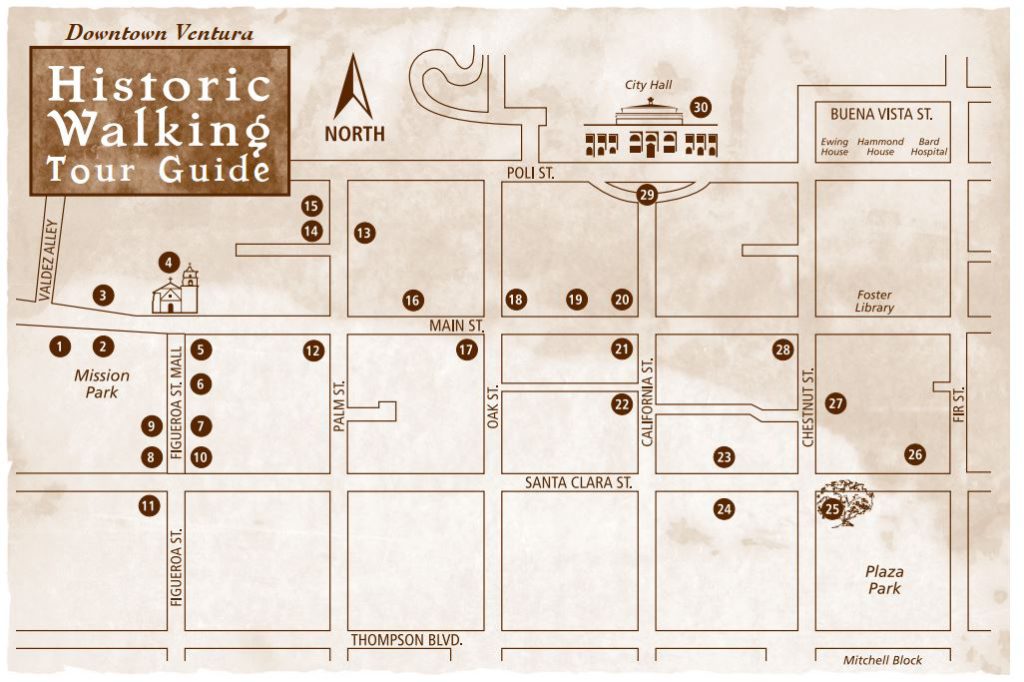 I know for me, no vacation is complete without a historic walking tour of the city. I've taken them in Ottawa, Sacramento, Quebec, Edinburgh, London, Paris, Rome, and all over Europe.
The only downside to a walking tour, is you need to fit into its schedule and not the other way around. Plus, in this day and age, not everyone wants to be surrounded by a large group of people.
That's where a self-guided walking tour comes in handy! The City of Ventura's Visitor's Bureau created a terrific self-guided walking tour of all of their historic landmarks, including the San Buenaventura Mission, and they pack a good amount of detail into their descriptions. Additionally, many of these destinations are tourist destinations as well, so they are likely to have their own tours and visitor centers.
Below is the PDF guide from the City of Ventura. Feel free to print it out and take it with you. The Visitors Bureau also has guides printed in additional languages for your enjoyment.