People travel and rent vacation rentals for a wide array of reasons. Some come for business, others for pleasure. Some are there for a wedding, others for a family gathering. Some of the things guests want are a clean home, a safe home, the basic necessities, and for the home to be as advertised (or better).
Cleanliness
It should come as no surprise that guests want a clean place to stay. With COVID and its many variants being active, this has become even more crucial than ever. At Ventura County Vacation Rentals, all of our properties are thoroughly and professionally cleaned with quality cleaning products between stays. For more details about our cleaning protocols, please check out our About page.
Safety and Comfort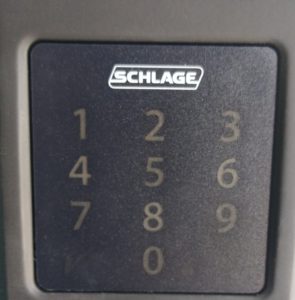 Guests want to know they have a safe place to stay. Safe doesn't just mean a safe neighborhood and locks, but also safe from the elements and extreme temperatures. Some vacation rentals give keys out to their guests or use a series of shared door combo codes. While this gives you access, it does not prevent a prior guest from disturbing your stay. The best way, which we use, is to have a unique code for each guest that is only active during the period of their stay and automatically deactivated upon check-out.
To address guest comfort, all of our properties have indoor and outdoor areas and have both heat and air conditioning. Ventura County is well regarded as a safe county and is known for being where many law enforcement come to live. Thousand Oaks has spent many years in the top 5 safest cities of over 100,000 people in the nation, per the FBI's annual crime reports. Being residents of this county ourselves, we know the areas to avoid.
Accuracy
The accuracy of a listing is crucial. Not only does it help the guest to choose your property, but it sets an expectation for the home and host to meet. We pride ourselves on the accuracy of our property advertising and quickly updating our photos and descriptions should anything change.
Basic Necessities
People expect to pack a toothbrush on their vacation, but no one expects to (or wants to) pack towels and bedsheets! At the most basic level, a home should supply linens, towels, toiletries, basic cooking equipment, dishware, and utensils. We not only meet this, but we go above and beyond. We provide an expanded array of cooking equipment, pots, pans, appliances, baking pans, spices, oils, and more!
We also provide complimentary coffee and tea for our guests as well as complimentary use of the washer and dryer, free detergent, an iron, an ironing board, and a steamer.
Timely Host Support
A great house that's fully stocked is great, but what happens when something doesn't work quite right or if you have a question? One of the things that can quickly ruin a vacation is not being able to reach the host when there's a problem. We provide a personal level of support. I make myself available by phone, text, and app messaging and my response time is typically within minutes and I work hard to make sure that any issues under my control get resolved as soon as possible.
Unique Designs
Guests want something different than they have at home. Our homes are all recently remodeled in the latest styles and have even been seen on sites like Dwell and Houzz. Our homes aim for as much of an open concept floorplan as possible and often have amenities such as a firepit or a jacuzzi that make the stay extra special.